Jood Company for Operations and Maintenance achieved ISO 41001:2018 under the Guidance of SIS Certifications Pvt. Ltd.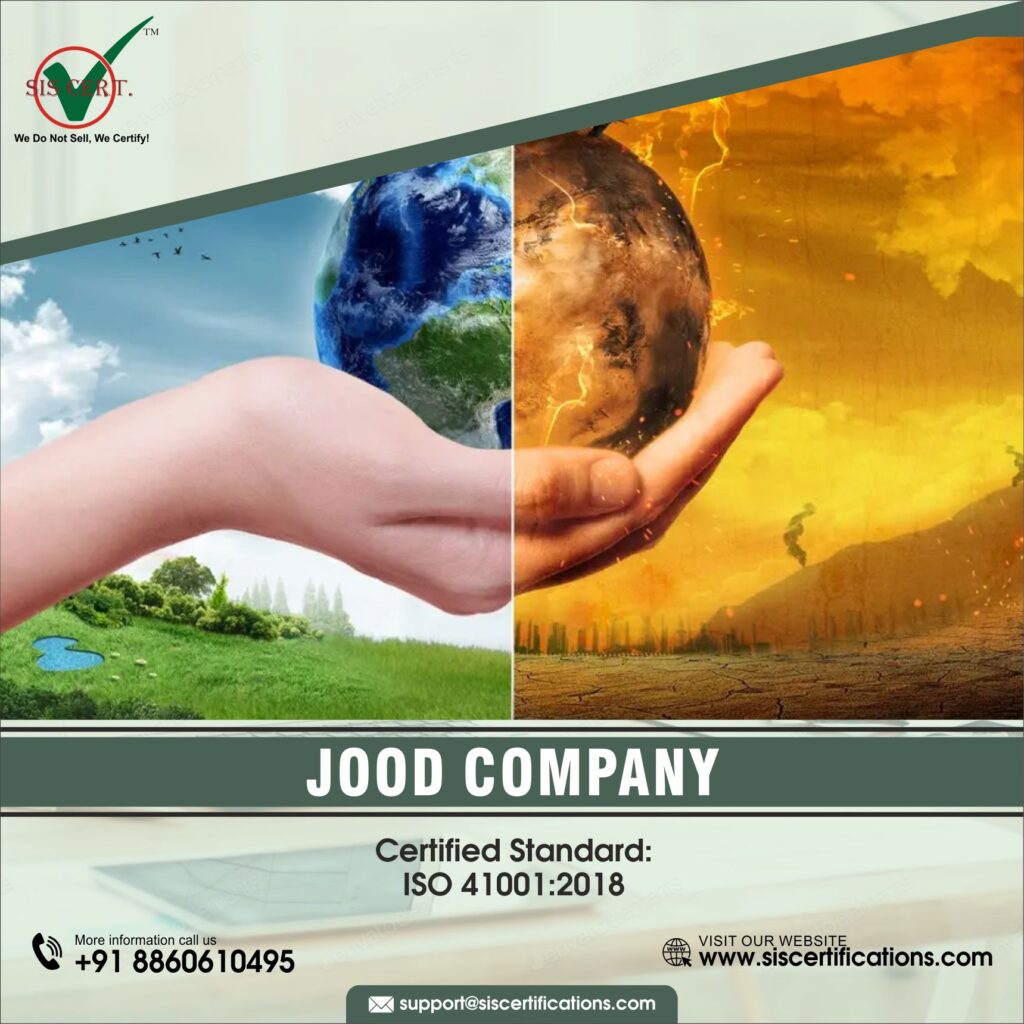 Congratulations to Jood Company for Operations and Maintenance for successfully achieving IAS-accredited ISO 41001:2018 for their facility management services.
The scope of Jood Company for Operations and Maintenance encompasses General Construction of Government Buildings, Extending Electrical Wiring, Installing Lighting Systems, Installing Sanitary Appliances, Installing, Maintaining And Repairing Cooling And Air Conditioning Systems, Cleaning New Buildings After Construction, Cleaning Services Activities For Government Buildings, Building Maintenance Services Activities, General Cleaning Of Buildings.
The ISO 41001 management system outlines the standards for the development, implementation, and certification of Facility Management Systems for Jood Company for Operations and Maintenance. Compliance with statutory and regulatory requirements for facility management is ensured by the implementation of ISO 41001. By doing this, the business may steer clear of any potential legal or regulatory problems that could result from non-compliance.
The 41001 standard aids in identifying possible hazards connected to the facility management process and in putting these risks into action. Jood Company for Operations and Maintenance is guaranteed to be equipped to deal with any unanticipated circumstances that could affect the facilities management process.
In the words of our lead auditor, the certification process was "challenging, assured, and smooth. The audit process was interesting and great with mutual understanding because our organisation could provide certification on time and without facing any hurdles."
There are various other ISO standards that can be applied to enhance credibility. These include ISO 14001 for Environment Management Systems, ISO 45001 for Occupational Health and Safety Management Systems, ISO 50001 for Energy Management Systems and many others.
SIS CERTIFICATIONS, which certified the "JOOD COMPANY FOR OPERATIONS AND MAINTENANCE " is accredited by both International Accreditation Services (IAS-IAF) and International Organization for Accreditation Services (IOAS).Several certifications, including and not limited to ISO 9001, ISO 14001, ISO 22301, ISO 21001, ISO 37001, ISO 41001, ISO 45001, ISO 50001, ISO 13485, ISO 22000, HACCP, ISO 27001, IATF 16949, CE, RoHS, KOSHER, HALAL, Product Certifications, and training comes under the aegis of its services.