Bharat Certis Agriscience Limited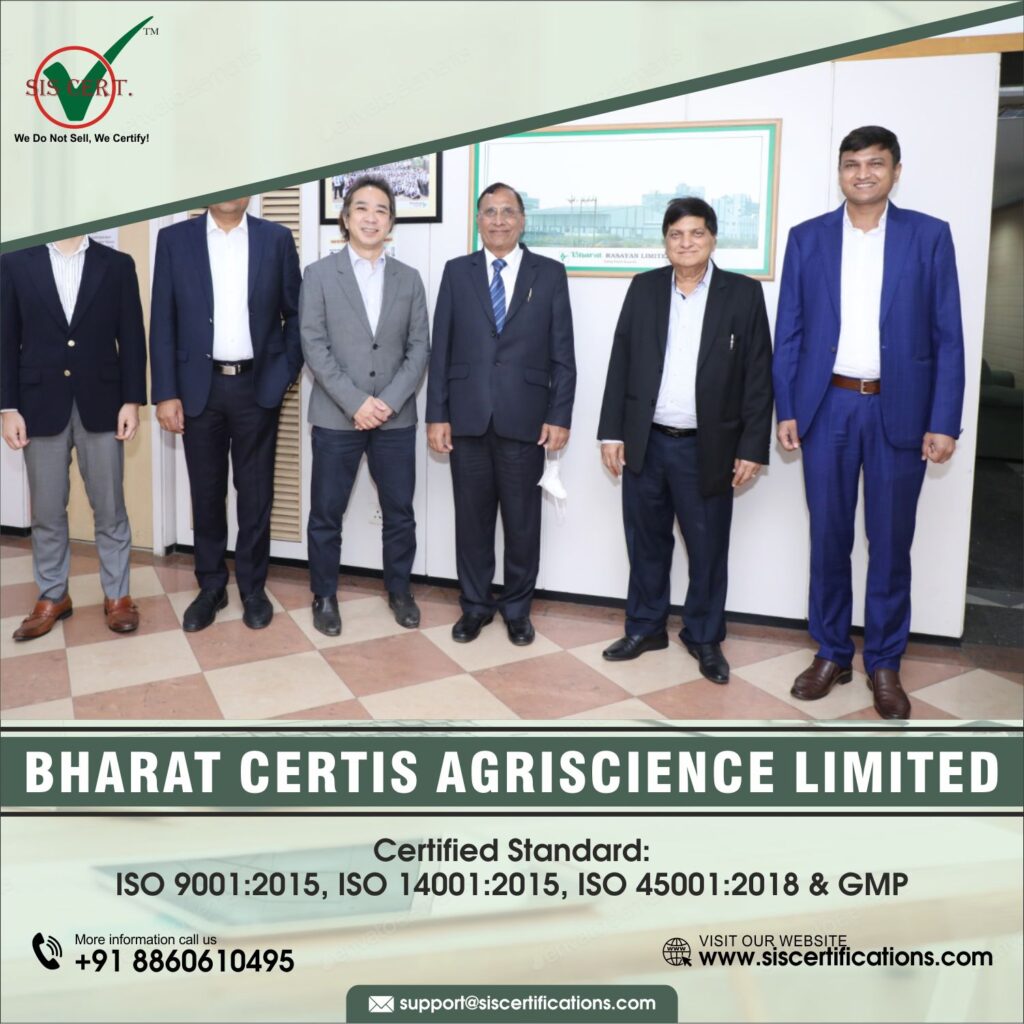 A proprietorship firm in 1977 to manufacture just two pesticide formulations. In due course, the seeds sown by him sprouted and the tiny company, Bharat Insecticides (Now Bharat Certis AgriScience Ltd) grew to be among the leaders in the industry of pesticides.
The new relationship with Mitsui and Nisso will further strengthen Bharat Certis AgriScience Ltd.'s ability to deliver innovative crop protection products and support the sustainable growth of India's agriculture sector.
It provides wide range of products in Insecticides, Fungicides, Herbicides, Plant Growth Promoters and Adjuvants segments with applications in agriculture. It also supplies a range of products for Household segment pest control.
Bharat Certis AgriScience Ltd. has tie-up with Nissan Chemical, Japan to make available Innovative products to farmers.
Commitment to quality and professional ethics has earned Bharat Certis AgriScience Ltd. the tag of ISO 9001: 2015, ISO 14001:2015, ISO 45001:2018 certified company by SIS Certifications Pvt. Ltd.
SIS Certifications is a  ISO certification body which has been accredited with ISO 17021 by IAS (international accreditation service) which is an US based board and IOAS international organization for international service which is a European board. SIS Certifications works in compliance with ISO standards. With a reach in 50+ countries SIS Certifications has given 15000+ certificate, they have 25+ years experienced auditors which helps in an easy flow of checking the flaws which means productivity are meant to be efficient.
Problems will come and go but SIS Certifications assures to be there with you. Our priority is customer satisfaction before and after certifications.
Getting an ISO Certification adds up a brand value to your organization although it is not compulsory.  We serve you with an experience which will help you build a brand value. SIS Certifications make sure that your system does not remain weak.