STANDARD SH.P.K. is certified as ISO 50001 Compliant by SIS Certifications Pvt. Ltd.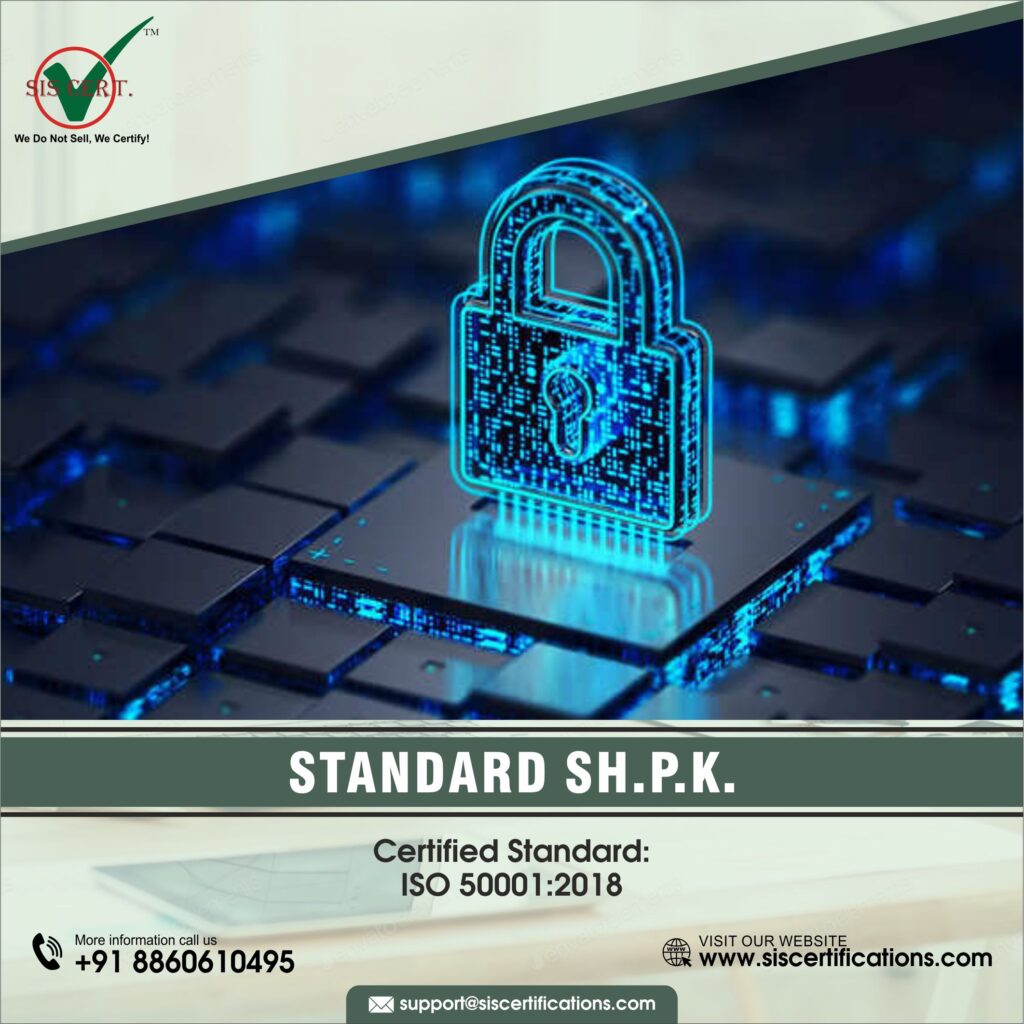 The Heartiest congratulations to STANDARD SH.P.K. for successfully achieving IAS-accredited ISO 50001:2018 for them. At this point, they have established assurance towards the Energy Management Systems.
The scope of this management encompasses the Construction of Residential and Non – Residential Buildings, Development of Building Projects, Construction of Utility Projects for Fluids, and Other Low Work Construction.
Organisations can save money by reducing energy waste and maximising energy use with the aid of ISO 50001. STANDARD SH.P.K. is able to find inefficient areas and put steps in place to save energy expenses by putting energy-saving initiatives into place and regularly monitoring energy consumption. The company's profitability may benefit from these cost savings.
By lowering energy usage and associated greenhouse gas emissions, ISO 50001:2018 is consistent with environmental sustainability goals. In order to protect the environment and show its dedication to sustainability, STANDARD SH.P.K. can improve energy performance. When it comes to environmental responsibility, this can assist the organisation to live up to stakeholder expectations and improve its brand. STANDARD SH.P.K.'s dedication to environmental responsibility and energy management is demonstrated by its ISO 50001:2018 certification.
It can improve the company's reputation, set it apart from rivals, and draw in environmentally concerned customers. The company's commitment to sustainability is demonstrably demonstrated by its ISO 50001:2018 accreditation, which gives it a competitive advantage in the market.
Our lead auditor described his audit experience and added "As a lead auditor, I have had the privilege of conducting ISO audits for many organizations. It has been a rewarding experience to help STANDARD SH.P.K. understand the importance of ISO standards and how they can be implemented in their organization. During this process, I have observed that STANDARD SH.P.K. are eager to learn and adopt best practices in order to meet its goals and objectives. They were very supportive throughout the whole process and assisted us to find the gaps and perform our work accordingly.
Various other ISO standards can be applied to enhance credibility. These include ISO 22301 for Business Continuity Management, ISO 14001 for Environment Management Systems, ISO 45001 for Occupational Health and Safety Management Systems, and many others.
SIS CERTIFICATIONS, which certified the "STANDARD SH.P.K.", is accredited by both International Accreditation Services (IAS-IAF) and International Organization for Accreditation Services (IOAS). Several certifications, including and not limited to ISO 9001, ISO 14001, ISO 22301, ISO 21001, ISO 37001, ISO 41001, ISO 45001, ISO 50001, ISO 13485, ISO 22000, HACCP, ISO 27001, IATF 16949, CE, RoHS, KOSHER, HALAL, Product Certifications, and training comes under the aegis of its services.