Horiba India Private limited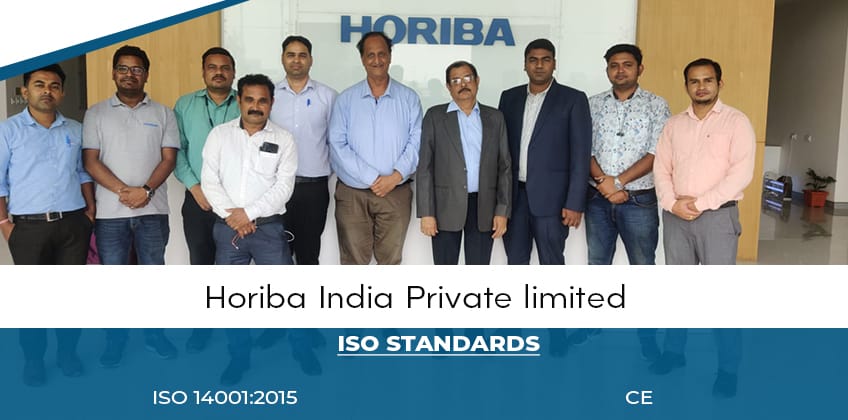 SIS Certifications certified Horiba India Private Limited with ISO 14001:2015 and CE. The HORIBA Group of worldwide companies provides an extensive array of instruments and systems for applications ranging from automotive R&D, process and environmental monitoring, in-vitro medical diagnostics, semiconductor manufacturing and metrology, to a broad range of scientific R&D and QC measurements. Horiba takes pride in its proven quality and trustworthy performance. The prestigious certificates have helped it in gaining confidence of the stakeholders.
With ISO 14001:2015, Horiba has demonstrated the effectiveness of its energy management systems in improving the interaction of its activities with the environment. ISO 14001 standard will help the organization in effectively managing its resources and reducing the wastage. This certification also ensures the regulatory compliance of the organization to all the environmental laws.
The CE mark proves the compliance of its products with the EU regulations. CE marking is a regulatory requirement specified by the European Union for products entering the European market. It symbolises that the product meets all the desire requirements related to health, safety, and environmental aspects. CE stands for, "Conformité Européenne".  CE Marking is a proof that the manufacturer has taken care of all the regulatory requirements and applicable directives published in "Official Journal of European Union" before releasing the product in European market.
This will not only increase the market share of Horiba, but also showcase its credibility in the global scale.